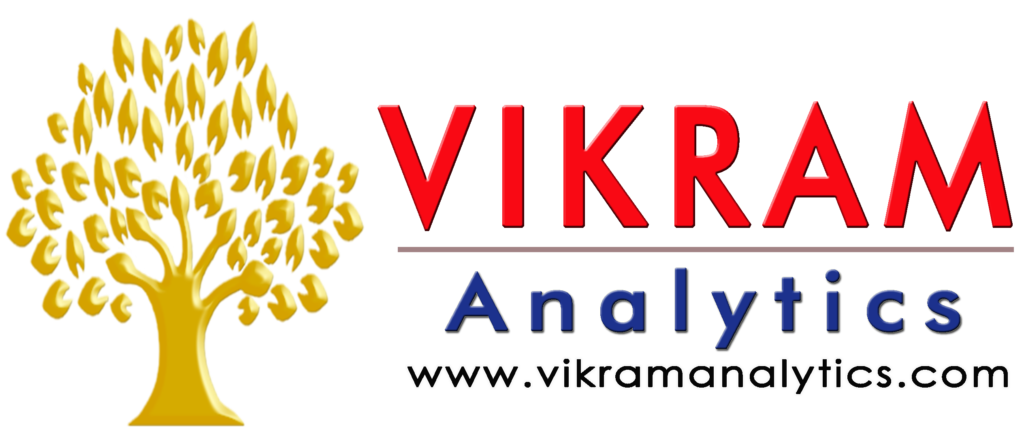 We are a team of experts with over 5 years of experience in Team building and Marketing to help Businesses grow Exponentially…!
Vikram Analytics is in the awesome Business of Marketing through the various Social Media channels to drive web traffic, engage an audience, run social campaigns and contribute Unique Content to the follower base.
#Digital Media for brands has gone beyond just connecting with the consumer. Digital Marketing nowadays is about tangible and intangible results which drive almost any business. Is it improving user experience, building a community, driving real time consumer engagement, getting sales or building your brand!
That's where Vikram Analytics comes into the picture! Vikram Analytics is a Result Driven Digital Marketing Agency that strives to go beyond 'conventional digital media metrics' to get you those real business results. We try to not just "Think", but also 'Act Different' and work with our clients in tandem to achieve their Marketing goals.
Our team comprises young, smart dynamic Entrepreneurs by attitude. Work, for us, is more than just doing our job and going home. A regular day at the office is nothing less than planned chaos, fun, insightful discussions, meaningful actions and most importantly adding great value for most of our clients.
We attribute our growth to each and every team member and believe that their success is ours and our brand's growth. Our focus is to constantly learn and quickly adapt to the changing digital scenario and provide design centric, strategy driven and result oriented work for our clients. Vikram Analytics delivers proven Social Media Marketing results. We are committed to influencing optimal revenue growth, while exceeding our client's expectations. Welcome to The New Digital World…!
Our Core Values
Committed to Delivering the Best
Honest and Transparent Services
We care for your Business just like Ours
Keep learning and adapting to new technologies
We Work Until Results Come…!
What Our Clients Say
"In the last six months we have seen our organizational profitability increase significantly thanks in large part to the change in practices around Marketing and Branding of our projects." Thanks Team Vikram !
Mr. Vikas Katurde
– Founder of Nirman Group
"From 2018,The biggest reason we engaged Vikram Analytics was their knowledge and their expertise in Marketing and Out of Box Ideas for every Project ."

Mr. Rahul Burhanpure
– Director of Reliant Realtors
"We started our first Luxurious project Thanks to Nagesh Sir & Vikram Analytics team they give us a Finest way…!"
Mr. Uday Miniyar
– Managing Director of Miniyar Builders & Developers
"The Beauty is you just sit with Vikram for a movement and that's enough… Literally !"
Mr. Shamsundar Bharadiya
– MD. Bharadiya Group
Have a Project in mind?
We can help you bring your ideas to life. Let's talk about what we can build and raise together.